Atlanta may not seem like it gets the publicity it deserves – with major metros like New York, Los Angeles, and even Seattle getting more attention. But in recent years, A-Town has seen a boom in its population. In 2019, the Census Bureau reported that Atlanta's population has spiked by an influx of around 75,000 new residents. These big numbers seem to be continually growing, and that begs the question as to why people have decided to move to Atlanta, Georgia.
Let's look at some of the benefits of The Big A and the potential reasons individuals and families are moving to Atlanta.
1. Affordable Housing
It's no surprise if this is the main reason people are flocking to Atlanta, Georgia. But it's not a secret that A-Town has a lot more affordable living when compared to some of the bigger cities. Of course, it's not the most inexpensive overall, but it offers a great value compared to other cities of the same size and amenities.
In Atlanta, you can find some uniquely beautiful neighborhoods such as Virginia-Highland, Morningside, Grant Park, and Peachtree Hills. These in-town neighborhoods boast gorgeous craftsman bungalows, Victorian houses, and well-tended gardens that are – as this generation would call it – "Instagram-able."
To be fair, it's not as inexpensive as it was over ten years ago, but with prices going up all over the country, it makes sense that many are making a move to less expensive cities. And just outside of Atlanta, several suburbs like Smyrna, Doraville, and Forest Park have many affordable options.
2. City Allure
Speaking of suburbs brings up another potential reason for Atlanta's population boom. As the world starts moving forward at a much faster pace, the city's allure becomes much more enticing with its many accessible amenities and growing number of community recreational hotspots. Although the suburbs around Atlanta continue to grow, there seems to be a dissipating interest in the suburbs and more reason to live in the metropolitan areas.
Suburbs have become more congested, and that's a problem for many who work in the economic center but live outside of the city. That's becoming a significant influence on where people have chosen to live. And it's not just individuals or young professionals, but growing families are seeing the benefits of living within Atlanta rather than outside of it.
Atlanta is also a growing foodie scene with some of the most delicious eateries and famous restaurants located in the city. If you love discovering new eats, then you'll absolutely fall in love with West Midtown, Inman Park, and Decatur.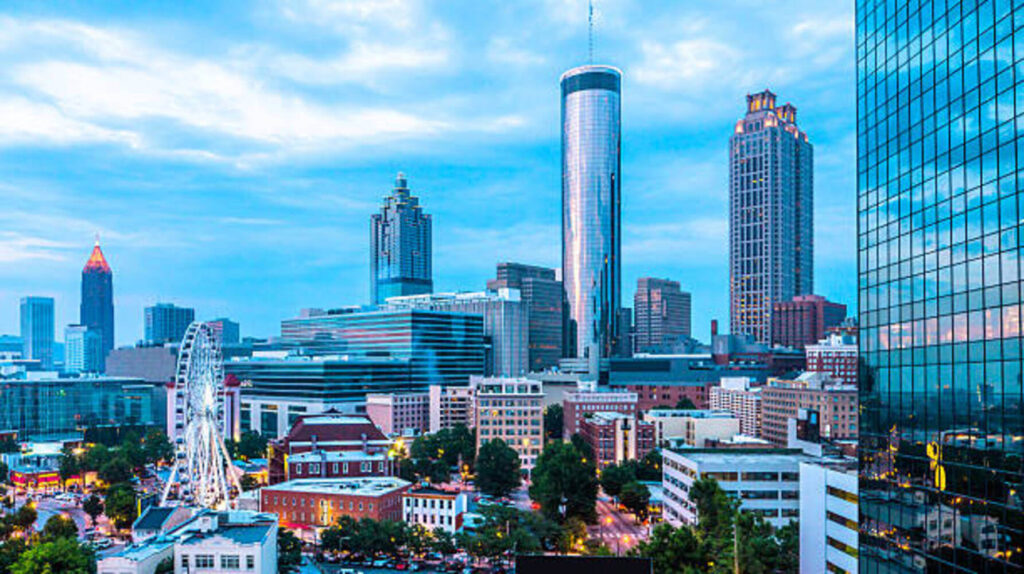 3. Top Colleges
Atlanta may not be home to an Ivy League, but that doesn't mean it's not up there among the academic greats. Emory University, Georgia Tech, and Agnes Scott are a few of the big names in the area with outstanding academics. But there are also several other colleges and technical schools that offer many opportunities to excel.
And with all of the educational choices in Atlanta, their area also has many student-friendly opportunities in terms of housing and living. Being about 2% lower than the national median, the cost of living in A-Town isn't too steep for a college student's budget.
4. Weekend Getaways
When you think of a weekend getaway, you don't really think of Georgia as a travel destination. But as many new residents are starting to learn, the North Georgia mountains offer an excellent getaway for individuals and families who want to remove themselves from the hustle and bustle of city life for a couple of days. And being only an hour and a half drive away from Atlanta, the journey isn't too taxing that it'll turn you off at the thought of an extended road trip. And once you get to a quaint town such as Blue Ridge, everything seems to just slip away with the picturesque mountain backdrop and beautiful nature all-around.
If you don't have the luxury of going up north or any further than a few miles away, you'll be glad to know that Piedmont Park is a 185-acre escape right smack in Midtown Atlanta. And that's just one of over a hundred parks you'll find in the metro. You can also travel just a few miles to the Morningside Nature Preserve for a bit of hiking and or to the Chattahoochee River National Recreational Area for some exciting water activities.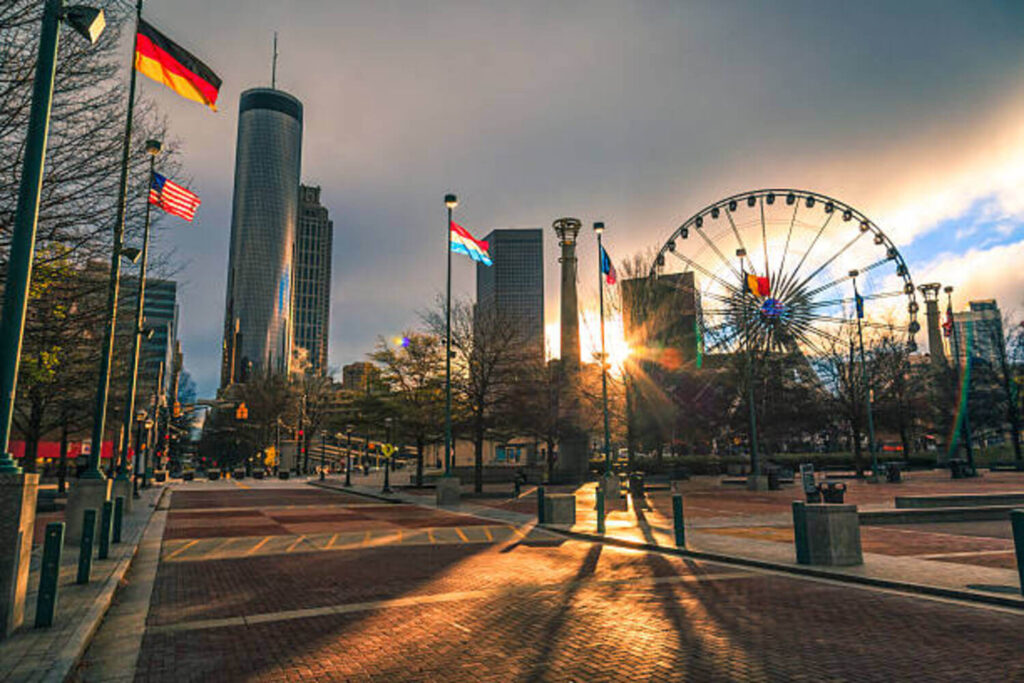 5. Big Opportunities
Atlanta has been attracting more corporations and startups, and that's one of the reasons why it's becoming such a popular place for young professionals to call home. It's even ranked third on the list of best places to jumpstart a career compared to 182 other cities.
In recent years, Atlanta has been bolstering its global presence by getting some pretty big names to set up shop in The Big Peach. The Coca-Cola Company, Delta Airlines, UPS, Equifax, and The Home Depot are just some of the big-name corporations you'll find in the city.
Atlanta has earned a new nickname as "Silicon Peach" – an obvious reference to the famous Silicon Valley in California. Unbeknownst to many, Atlanta is one of the fastest-growing high-tech urban centers in the United States. And it had incredible growth in digital media, network security, smart grid technology, and other technological sectors.
Across the board, Atlanta has become a much more enticing option among the great cities across the country. It has an excellent balance of metropolitan, suburb, and nature – enough so that it's best known by locals as "The City in the Forest."
Of course, Atlanta does have its many downfalls – for one thing; the traffic is horrendous no matter where you go. Plus, as a growing city, it's becoming more and more congested like all other major metropolitan cities. Regardless, it's pretty clear that Atlanta will continue to grow and expand with a more diverse population and forward-facing economy.